Lakers
The best basketball team!
Check out a picture of a few of the current players: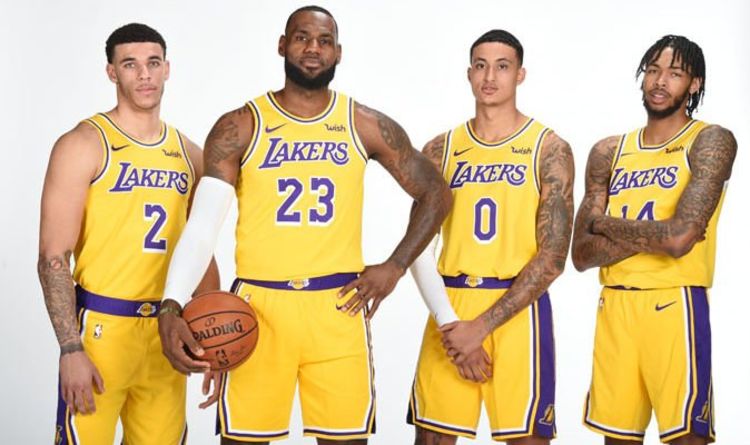 The current Lakers roster is:
LeBron James
Lonzo Ball
Brandon Ingram
Alex Caruso
Kyle Kuzma
Rajon Rondo
JaVale McGee
Isaac Bonga
Reggie Bullock
Kentavious Caldwell-Pope
Tyson Chandler
Josh Hart
Jemerrio Jones
Mike Muscala
Lance Stephenson
Moritz Wagner
Johnathan Williams
Here is some more information about the Lakers:
Originally, the Lakers were based in Minneapolis before switching to Los Angeles in 1960
26 Hall of Famers have played for the team
They have won 16 NBA championships so far
Check out the official Lakers website.
---
If you want to talk more about the Lakers, send me an e-mail at sbandaru@ucsc.edu.