Hello beautiful world!
My name is Regina Marie Hernandez
I'm a third year at UC Santa Cruz.
I'm majoring in Intensive Psychology because I want to work for veterans in the future.>
I enjoy going to the beach and spending time with my friends and family.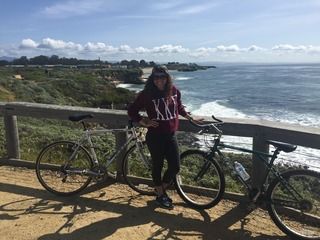 This is me on a bike ride along the coast.
---
My favorite spots in Santa Cruz are:
Panter Beach
Natural Bridges Beach
Taqueria Los Pericos