THEREFORE BE SWOLE AS THE LORD IS SWOLE.
LET HE WHO IS WITHOUT SWOLE DO THE FIRST SET.
REPS FOR JESUS:FOR THE LOVE OF THE GAINS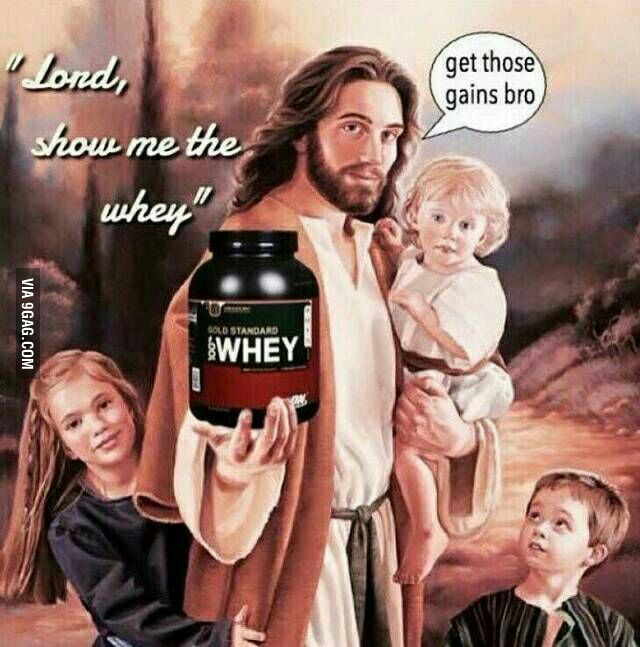 ---
SWOLY RITUAL
On the first day, He pushed four plates.
On the second day, He pulled a ton.
On the third day, He skipped legs.
On the fourth day, He checked mensfitness.com.
On the fifth day, He did it again.
Send donations here