Hi! We are teletubbies!
Our names are
Tinky Winky

,

Po

,

Laa-Laa

,

Dipsy

.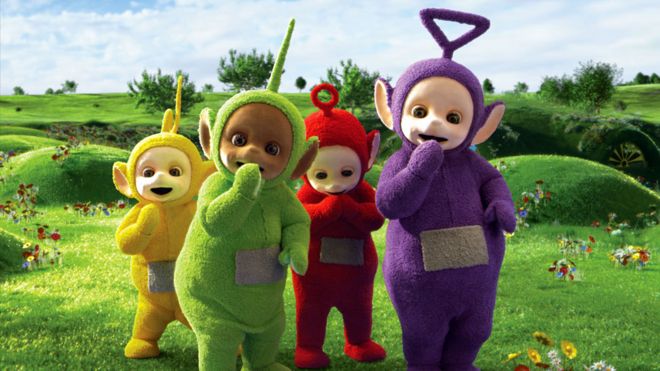 Teletubbies
We are green, purple, red, and yellow.
We also have friends who name Noo-noo, Voice Trumpets, Sun Baby, Tubby Phone, Tiddlytubbies.
Here are some of my favorite colors.
The reasons I love to watch Teletubbies.
Teletubbies are funny.
The characters are cute.
Teletubbies' memes are extremely entertaining.
---
If you are also interested in watching teletubbies, please email me!
jchen289@ucsc.edu
Teletubbies' Profile
Click to go to assignment 3