ALL ABOUT FRENCHIES
HI THERE
Here are a some fun facts about Frenchies:
Keep them away from water - THEY CAN'T SWIM.
THEY LIKE TO SING. Click here to watch a Frenchie sing, "Let it Go."
They are sensitive, so they don't take criticism lightly. They'll mope around the house all day.
A FRENCHIE WAS A PASSENGER ON THE TITANIC
They make great babysitters! Click here to watch a Frenchie babysit a baby Orangutan!
Frenchies are SO DAMN CUTE.
They're like little newborn babies, BUT BETTER.
Here's why. TAKE A LOOK.
THEY NEVER WHINE!
YOU CAN DRESS THEM UP HOWEVER YOU LIKE AND THEY STILL WON'T WHINE.
CERTAINLY, THEY LOOK CUTE FROM ANY CAMERA ANGLE!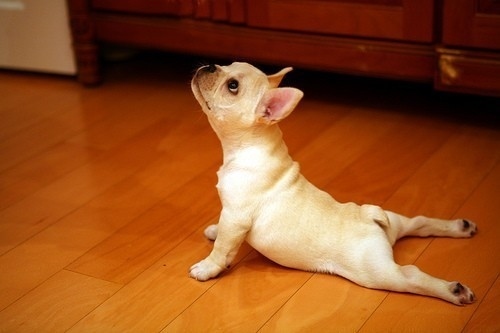 ---
Please email me here if you're a Frenchie lover too!
For more adorable pictures of Frenchies, please visit AdorableFrenchiePictures!