#1 Shia Labeouf Fan Page
---
Shia Labeouf is the Greatest Man in Hollywood History
Shia Labeouf won an Emmy in 2003, at the age of 17, for his star role in the controversial and revolutionary hit tv show "Even Stevens"!!
Shia Labeouf Inspired the world in 2015 by making a remarkable impression upon the masses with his very unique and inspiring slogan of "JUST DO IT!!"
Pictured below is Shia Labouf just hanging out. Click
here
to support his
REVOLUTIONARY
art exibit!!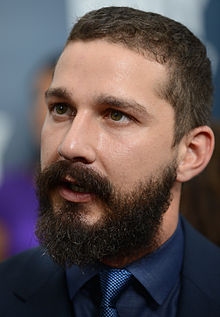 3 reasons why Shia Labeouf is an amazing person
Shia LaBouf is worth $25 Million Dollars.
Shia LaBouf has been in 36 Movies!!
Shia LaBeouf was once considered to play the part of Jimmy Olsen in the '06 film Superman Returns.
Shia Labeouf biggest fan
Email
---